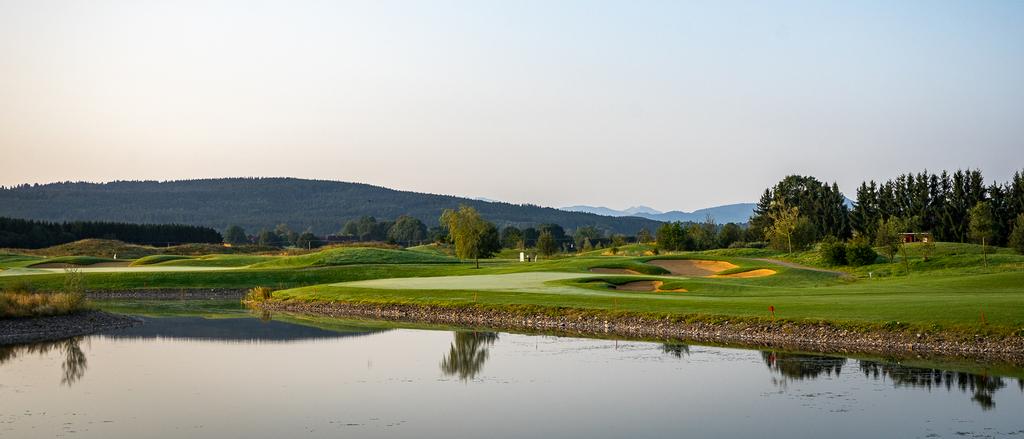 Join our email list!
GET INSIDER ACCESS with interesting & exclusive offers and the latest news from Golf Valley! When you sign up get a 10,00 € voucher*!

*For purchase values above 50,00 €. Only one voucher per person, once!
Venue
worldclass golf
At the entrance of the Tegernsee area is the location of one of the most impressive golf courses in Germany. In this top location, in an idyllic recreation area between Munich and Tegernsee, the Canadian star architect David Krause designed an exceptional golf course.

The Alpen-Links Course Golf Valley is the first golf club to combine traditional and sportive golf within a state of the art 27-hole golf course as well as a professional floodlighting training facility.
In addition to the easy and comfortable accessibility of the facility, the golfer gets all the amenities he desires. Look forward to end your golf journey at Golf Valley by enjoying the culinary specialties on our sun terrace with a stunning view of the Alps.

Golf Course

27-Hole Designer Course
Links Course Design
The 27-holes Designer Course reflects the state of the art golf course architecture and integrates the latest developments. All greens were designed with an average size of 850 square meters. Greens and fairways are sown with the most modern grass varieties.

Experience the spectacular course design with big lakes, waste areas and an island green. Six different tee boxes help to stretch the course from the pro tees to a length of over 7160 meters / 7830 yards. These are the benchmarks for an outstanding sportive challenge and a fundamental requirement for international tournaments.
9-Hole Golfpark
Not only for golf beginner
Our duty to provide facilities to establish golf as a public sport is taken into account with our 9-hole Golfpark.

This course has par 3, 4 and 5 holes and provides ideal conditions not only for golf beginner.

You also can bring your dog!
Learning Center
21-hectare exercise center
The spacious training facilities with its 550 x 400 m driving range and daily changing natural grass tee-offs, builds the perfect foundation for professional golf training. Here you can work on your handicap until 10 pm thanks to floodlight.

Six putting greens, a chip and a pitch area as well as several differently designed bunkers invite you to practice and improve your play.

The Learning Center and its professional coaches teach golf beginners as well as professionals.
Golf Valley Indoor Center
Now you can practice in Valley all year long. Three generous teeoff boxes offer sufficient space to improve game and technique together with the golfprofessionals of the Golf Academy Valley during the winter months.

Latest technologies, FlightScope, Trackman and cameras are available here. In addition, the elements of strength, balance and coordination can be combined into a functional fitness-training program in a specially equipped training room.